First National Bank Investments
Find the right way to invest and make the most of your money.
Choose an account below.

Invest in your future.
A few people may stumble into financial security. But for most people, the only way to attain financial security is to save and invest over a long period of time. You just need to have your money work for you. That's investing.
Knowing how to secure your financial well-being is one of the most important things you'll ever need in life. You don't have to be a genius to do it. You just need to know a few basics, form a plan, and be ready to stick to it. FNB will be there to help guide you and make the best out of your investments.
Find the Investment that's right for you below.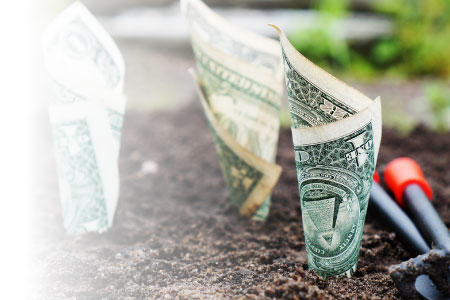 CDs
Investing money usually means taking some kind of risk, but investing in a Certificate of Deposit is a sure thing. You get a guaranteed rate of return and FDIC can insure your total deposit for up to two hundred and fifty thousand dollars.

CD Rates
First National Bank offers a variety of CD options from 9 months to 60 months. Find out which CD fits you and your investments.

IRA
The choice is yours. You can either invest in the IRS or you can open an IRA with First National. With an IRA you can defer taxes until you begin to take money out of the account at retirement.

Investment Money Market
A great savings account that offers a higher return than a traditional savings account. The account is designed for the individual or business that has the ability to save a higher dollar amount and wants to be rewarded with a higher yield.

Financial Planning
At First National Financial & Investment Services, we are committed to helping our clients turn their aspirations and financial dreams into realities. Our dedication is firmly rooted in our goal to provide high-quality, comprehensive financial services in an atmosphere that allows us to get to know you better.